Tension-Type & Cervicogenic Headache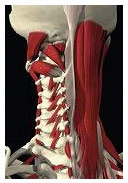 Most people will report headache at some point in their life.   While there are many types of headache conditions, tension-type and cervicogenic headaches are readily treated in physical therapy.  Nearly 78% of people will report a tension type headache at least once in their lives and when including cervicogenic headaches this number is undoubtedly higher.  Currently there is considerable evidence that describes these conditions and offers potential treatment options.  This course will describe and define both tension-type and cervicogenic headache.  Clinically relevant patho-physiology, and related anatomy will be covered as well as current approaches to diagnosis.  Finally, a broad array of possible treatment interventions will be reviewed which will include both exercise and manual therapy.  Upon the conclusion of this course the participant will understand the underlying mechanisms of tension type and cevicogenic headache and appropriate diagnostic techniques as well as multiple treatment options.
This is an intermediate level course.
This course is made available as an in-service option only. 
Should you like to offer this course to your staff please complete the in-service request form here.
Course Dates & Locations
Educational Credit
A certificate of attendance for 15 Contact Hourswill be awarded to each participant. All Therapy Network Seminars are pre-approved for CEUs in the state where the course is conducted when required for PT, OT, ATs & Assistants.

Therapy Network, Inc. (BOC AP#: P2563) is approved by the Board of Certification, Inc. to provide continuing education to Certified Athletic Trainers. Our seminars are eligible for a maximum of 15 Category A hours/CEUs. ATs should claim only those hours actually spent in the educational program.

AOTA Approved Provider of Continuing Education # 3073
The assignment of AOTA CEUs does not imply endorsements of specific course content, products, or clinical procedures by AOTA
Audience
This is an intermediate level workshop for PTs, PTAs, OTs, and ATCs.

NOTE: Nothing in this course is to enable or permit the learner to apply techniques outside of the scope of practice in their individual state and discipline.
Objectives
Define tension-type and cervicogenic headaches
Identify underlying pathophysiological and anatomical considerations in those with tension-type and cervicogenic headache
Identify current classifications systems for headaches
Identify and perform diagnostic clinical assessment techniques to identify the presence of tension-type or cervicogenic headache
Demonstrate treatment techniques based on the examination findings for those with tension-type or cervicogenic headache.
Schedule
Day 1

8:00
Continental Breakfast and Registration
8:30
INTRODUCTION
-defining tension type and cervicogenic headache
-epidemiology
-medical approach to headache management
9:00
PATHOPHYSIOLOGY of TENSION TYPE HEADACHE
-Peripheral vs central mechanisms

-Mechanisms of referred pain
-Neurophysiologic basis of trigger points
-Anatomical basis for headache
9:45
PATHOPHYSIOLOGY OF CERVICOGENIC HEADACE
-The trigeminal complex
-Central pain modulation
-Motor impairment
10:30
BREAK
10:45
CLINICAL REASONING
-Location of pain
-Aggravating and easing factors
-Prognostic indicators
-Clinical prediction rules
-Red flags
-Outcome measures
12:00
LUNCH (On Your Own)
1:00
PHYSICAL EXAMINATION OF THE CERVICOTHORACIC SPINE
-Active movements
-Neurologic examination
-Neurodynamic examination
-Passive intervertebral mobility assessment
-Motor control impairments
3:00
BREAK
3:15
IDENTIFICATION OF TRIGGER POINTS
-Reliability
-Manual assessments
4:00
EXAMINATION OF THE OROFACIAL REGION
-Temporomandibular disorders and the cervical spine
-Referral patterns
5:30
Q/A and Adjourn

Day 2

8:00
JOINT MOBILIZATION/MANIPULATION FOR HEADACHE
-Basic principles
-Selection of technique
-Cervical and thoracic techniques
9:45
BREAK
10:00
MUSCLE ENERGY TECHNIQUES FOR HEADACHE
-Principles
-precautions
-Muscle energy techniques
11:00
MYOFASCIAL APPROACHES FOR HEADACHE
-Basic principles
-Technique selection
-Myofascial techniques
12:00
LUNCH (On Your Own)
1:00
INTERVENTIONS FOR OROFACIAL PAIN
-Myofascial vs. arthrogenic approaches
-Types of temporomandibular disorders
-Interventions for orofacial pain
2:00
BREAK
2:15
THERAPEUTIC EXERCISE FOR HEADACHE
-Muscle impairment
-Neurophysiologic effects of exercise
3:30
NEURODYNAMIC INTERVENTIONS FOR HEADACHE
-Clinical neurobiomechanics in headache
-Neurodynamics in patients with headache
-Select neurodynamic interventions
4:30
INTEGRATING CONCEPTS IN PATIENT MANAGEMENT
-Understanding the big picture
-Overlapping concepts and techniques
-Patient focus care
5:00
Q/A and Adjourn
Cancellation Policy
Registration fee less a $75 administrative charge is refundable if cancellation received 14 days prior to program date. No refunds will be given after that time. Therapy Network, Inc. reserves the right to cancel a seminar and will refund in full the registration fee only. TNI is NOT responsible for registrants nonrefundable airfare, accommodations or fees.