Medicare Alphabet Soup for Outpatient Rehabilitation Practices: Navigating the Medicare Maze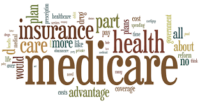 Medicare is an ever-changing landscape for outpatient physical therapists. From Functional Limitation Reporting, Manual Medical Review and Medicare caps, to outcome tools, probe and targeted audits, total time rules, maintenance, Merit-based Incentive Payment System, and documentation requirements, the regulations seem overwhelming. Learn how to navigate the Medicare maze. This course will provide a clear understanding of the Medicare Rules and regulations for outpatient physical and occupational therapy. Participants will develop a basic understanding of the audit process and how to position oneself for success in an audit situation. This course will cover the issues that therapists find most confusing.
Contact us to offer this one day course for your entire staff.  
Course Dates & Locations
Faculty
Educational Credit
A certificate of attendance for 6 Contact Hours will be awarded to each participant. All Therapy Network Seminars are pre-approved for CEUs in the state where the course is conducted when required for PT, OT, & Assistants.

AOTA Approved Provider of Continuing Education # 3073
The assignment of AOTA CEUs does not imply endorsements of specific course content, products, or clinical procedures by AOTA
Audience
This is an introductory level course designed for Physical Therapists, Occupational Therapists and Office Managers in Outpatient Practices.

Objectives
Describe the data that Medicare is capturing and how that data can impact your practice.
Discuss the regulations regarding plans of cares and how those can impact reimbursement.
List the required Medicare documents and the required elements of each of those.
Define MIPS and how MIPS might impact outpatient practices in 2019.
Understand the new review process for the $3700 therapy cap and gain insight from this year's reviews.
Understand the Medicare regulations as it relates to maintenance and which patient populations would meet the regulations.
Understand the Medicare billing rules and how they may differ from commercial payers.
Understand the most common charge codes and when to choose each of them to best define practice.
Schedule
Day 1

8:00
Registration and Continental Breakfast
8:30
Introduction, Medicare Basics
9:00
Medicare Data and Its Impact
9:30
Medicare Regulations Part 1 (Supervision, Referrals)
10:00
BREAK
10:15
Medicare Regulations Part 2
*Plans of Care
*Documentation Requirements
*Functional Limitation Reporting
11:15
Medicare Regulations Part 3
*Medicare Cap
*Maintenance
*Merit-based Incentive Payment System (MIPS)
12:00
LUNCH (on your own)
1:00
CPT Coding Basics
1:30
New Evaluation Codes – How Are You Doing?
2:00
Billing and Coding Rules
2:45
BREAK
3:00
Billing and Coding, Case Scenarios, Auditing Your Records
3:45
Next Steps for Your Clinic
4:00
Q/A and Adjourn
Cancellation Policy
Registration fee less a $75 administrative charge is refundable if cancellation received 14 days prior to program date. No refunds will be given after that time. Therapy Network, Inc. reserves the right to cancel a seminar and will refund in full the registration fee only. TNI is NOT responsible for registrants nonrefundable airfare, accommodations or fees.