The NeuroVestibular Complex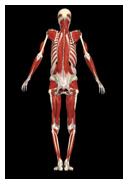 This hands-on course is designed to bridge the gap between evaluation and treatment of adult patients with balance disorders associated with vestibular dysfunction. A structured method of examination involving the components of movement and mobility will be presented in conjunction with treatment paradigms specific to the diagnosis and impairments. Functional testing procedures and evidenced-based treatment techniques will be demonstrated and reinforced with hands on practice time to allow for integration of the material. All course materials have been carefully designed to serve as a life long resource in the clinic.
Course Dates & Locations
Nov 8, 2014 – Nov 9, 2014 (from $375)

7101 Jahnke Road, Richmond, VA 23225

Chippenham Medical Center
7101 Jahnke Road, Richmond, VA 23225

Chippenham Medical Center
Kraus Auditorium
7101 Jahnke Road
Richmond, VA 23225
http://hcavirginia.com/locations/chippenham-hospital/

Area Accommodations
Sheraton Hotel - 804-323-1144
9901 Midlothian Tpke, Richmond, VA
(3.00 miles away)

Hyatt Place - (804) 560-1566
201 Arboretum Pl, Richmond, VA 23236
(3.00 miles away)

There are NO room blocks or discounts available at the mentioned hotels.
Please visit the hotel chain website for "Best Rates"

Course Location: The course will take place in the Kraus Auditorium on the campus of CJW Medical Center – Chippenham Hospital Campus. Note: The Kraus Auditorium has recently changed locations. The new Kraus Auditorium is located on the 2nd floor of the Levinson Heart Hospital. After parking in the Parking Deck across the street from Levinson Heart Hospital, enter the Emergency Room Entrance across the street from the parking deck. Once inside, veer toward the right into the Levinson Heart Hospital Lobby. You will see 2 elevators in the lobby. Please take the elevators to the 2nd floor. When you exit the elevators, veer to the left down a short hallway, then turn right at the first hallway and Kraus Auditorium will be on your left.


Parking: Free parking is available in the parking deck across the street from the Levinson Heart Hospital entrance and the Emergency Room. Please park in the UPPER LEVELS of the deck as the lower levels are for the Emergency Department and Visitors.


Faculty
Educational Credit
A certificate of attendance for 15 Contact Hourswill be awarded to each participant. All Therapy Network Seminars are pre‐approved for CEUs in the state where the course is conducted when required for PT, OT, ATC & Assistants.
BOC Board of Certification, Inc. Approved Provider # P‐2563
AOTA Approved Provider of Continuing Education # 3073
The assignment of AOTA CEUs does not imply endorsements of specific course content, products, or clinical procedures by AOTA

Audience
This course is intended for PTs, PTAs, OTs, OTAs and ATs
Objectives
Identify anatomy and pathophysiology as it relates to balance control
Describe the factors that make the older adult more prone to falls
Differentiate the patient report of dizziness into one of three possible etiologies: vestibular dysfunction, disequilibrium, or non-vestibular dysfunction
Identify non-vestibular causes for dizziness and possible treatment options
Demonstrate skill in the use of the (1) special vestibular tests, (2) motion sensitivity tests and (3) standardized balance and mobility tests presented in this seminar
Perform a detailed subjective/objective evaluation of the patient who presents with balance dysfunction or dizziness
Participants Comments
"Has helped me immensely in connecting the dots in my 13 year VRT career."
"One of the best courses I have been to - very informative, applicable, -great presentation, sense of humor"
"Both the humor and knowledge made a confusing topic more easily understood."
"One of the better vestibular courses I have attended"
Schedule
Day 1

8:00
Registration & Continental Breakfast
8:30
Orientation and Balance Systems
Dizziness Defined
Need to Know Anatomy & Physiology
- Oculomotor
- Proprioceptive
- Auditory
- Cognitive
- Peripheral and Central Vestibular

10:00
BREAK
10:15
Oculomotor Assessment, Gaze Stabilization & Nystagmus (Lab & Case Scenarios)
12:00
LUNCH - ON YOUR OWN
1:00
Vestibular and Neurological Dysfunction
Peripheral & Vestibular System
Non-Vestibular Sources of Imbalance & Dizziness

2:30
EVALUATION - Medical
3:00
BREAK
3:15
EVALUATION Cont.
- Therapy (Instruction & Lab)
- Cervical Spine Assessment and Pre-screening
- Positional Testing (for Particulate Matter)
- Sensation Testing
- Posture and Balance Assessment
- Non-particulate Vestibular Tests
- Standardized Balance and Vestibular Screens & Tests

5:30
Q/A , Adjourn

Day 2

8:00
Peripheral Vestibular System Anatomy & Pathophysiology
- Diagnostic Algorithm & Case Scenarios

9:30
TREATMENT - Medical and Surgical
10:00
BREAK
10:15
TREATMENT (Lecture and Lab)
- Vestibular and Neurological Rehabilitation
- Canalith Repositioning Techniques

12:00
LUNCH - ON YOUR OWN
1:00
TREATMENT (Lecture and Lab
- Vestibular and Neurological Rehabilitation
- Adaptation - Substitution - Habituation
2:30
BREAK
3:00
TREATMEMT (Lecture and Lab)
- Special Cases
- Concussion Related Dizziness & Disequilibrium
- Cervicogenic Dizziness
4:00
Treatment Algorithm and Case Studies
4:45
Suggested Tools to Have in the Clinic
5:00
Q/A, Adjourn
Cancellation Policy
Registration fee less a $75 administrative charge is refundable if cancellation received 14 days prior to program date. No refunds will be given after that time. Therapy Network, Inc. reserves the right to cancel a seminar and will refund in full the registration fee only. TNI is NOT responsible for registrants nonrefundable airfare, accommodations or fees.