We are the thought leaders in physical rehabilitation. Comprised of the nation's leading clinicians, researchers, authors and educators, TNS's principal goal is to advance the knowledge of our customers through educational offerings combining live and interactive educational programs. With an average career span of 20 years our faculty leads the industry in experience and expertise. They are dynamic, passionate and inspiring both personally and clinically.
We recognize and embrace that we are an "allied health community" often treating our clients collectively across the lifespan and in similar environments. As a result, our courses are designed to be inclusive and not exclusive. Physical Therapy, Occupational Therapy and Athletic Training …we welcome you all.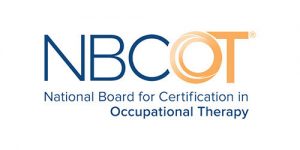 NYSED Approved Provider for PT/PTAs 10/14/2021 – 10/14/2024

Therapy Network Seminars is an AOTA Approved Provider of professional development (Provider #3073). The assignment of AOTA CEUs does not imply endorsement of specific course content, products, or clinical procedures by AOTA or indicate AOTA approval of a certification or other professional recognition.
 * Therapy Network, Inc. (BOC AP#: P2563) is approved by the Board of Certification, Inc. to provide continuing education to Certified Athletic Trainers. Our seminars are eligible for a maximum of 15 Category A  hours/CEUs.  ATs should claim only those hours actually spent in the educational program.

Nondiscrimination Policy Statement
Therapy Network Seminars is committed to maintaining an environment which recognizes and values the inherent worth and dignity of every person; fosters tolerance, sensitivity, understanding, and mutual respect among its members; and encourages each individual to strive to reach his or her own potential.
Therapy Network Seminars views, evaluates, and treats all persons in any TNS related activity or circumstance in which they may be involved, solely as individuals on the basis of their own personal abilities, qualifications, and other relevant characteristics.
Therapy Network Seminars prohibits discrimination against any participant, instructor or co-sponsor on the basis of race, religion, color, sex, age, national origin or ancestry, genetic information, marital status, parental status, sexual orientation, gender identity and expression, disability, or status as a veteran. Therapy Network Seminars will conduct its programs, services and activities consistent with applicable federal, state and local laws, regulations and orders and in conformance with the procedures and limitations as set forth by Federal Laws governing Equal Opportunity, Equal Access and Affirmative Action policy.